27 May 2019
Get 1 Free Trade, just for completing the online survey

Both existing and new clients can enjoy!
---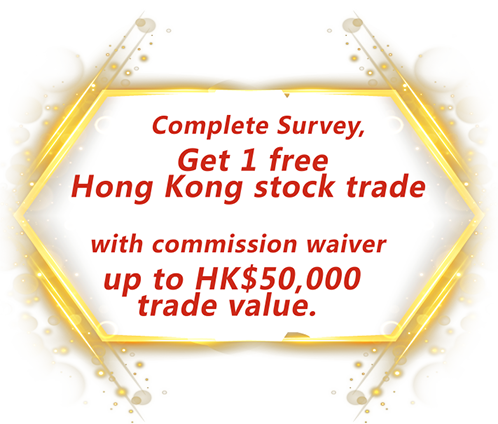 The survey is closed. Thank you for your participation.

The survey result will be released on MONEX BOOM website on 19 June 2019 2:00 PM HKT.
Survey is currently open until 06 June 2019, 4:00 PM HKT.
(The survey may close earlier if the number of responses reaches our goal.)
Terms and conditions applied. Click
here
for details.
Your Views on Market Movements

The Global Retail Investor Survey is targeted to look at the market sentiments based on the views of individual investors from all around the world.

The regular report will show investors' attitude towards movements of global equities, performance of regional stocks, attractiveness of varies sectors and commodities.